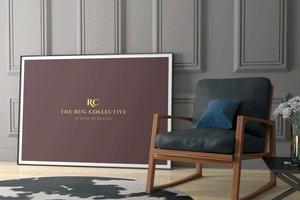 High Quality, Creative & Customer Focused
RUGS BY DESIGN
Our history begins in Lucan Co. Dublin home of Rugs by Design since 1995. We create and design rugs and carpets to suit our customers needs.
We are currently the leaders in bespoke carpet binding and rugs. You can see a full list of our binding work and designs here
THE RUG COLLECTIVE
At the Rug Collective - our retail division born in 2013, we offer a large range of off the shelf rugs from Modern, Traditional and Shagpile. These come in all sizes from Hall runners to Square Rugs and Circular Rugs in all qualities from inexpensive heatset rugs to luxurious wool rugs at affordable prices.
View our full range of rugs online or visit our showroom in Lucan, Co. Dublin Where we will help you pick the perfect rug for your space.